MODELS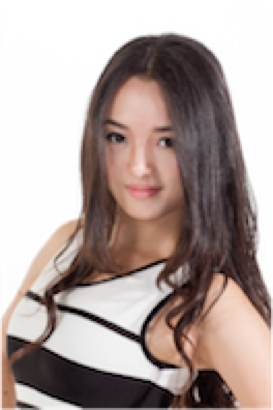 Cici Zeng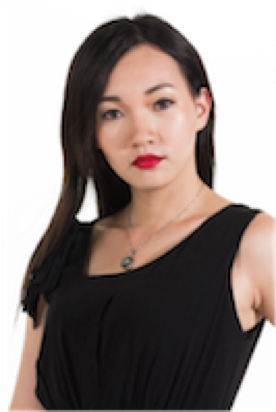 Makasa Rong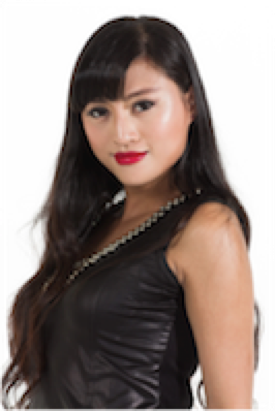 Melon Chen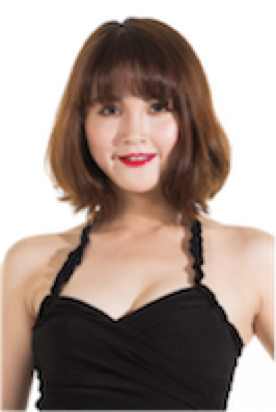 Amanda Liu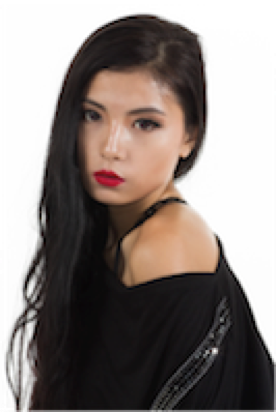 Eva Ming

Daisy Chen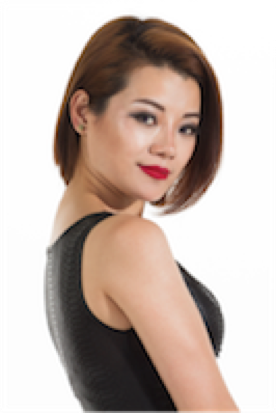 Lisa Yang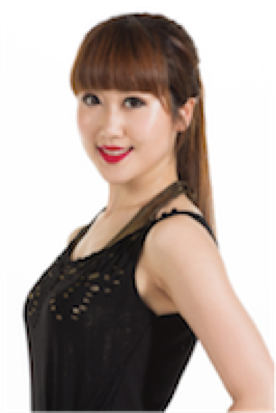 Claire Zhang

Panda Yao

Crew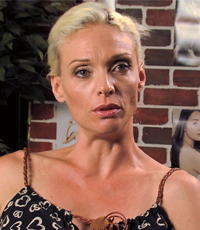 BEC - THE PRODUCER
Rebecca "Bec" Piket is an all around TV producer who have experience both in front and behind the camera. Her credits as producer include the made for TV productions of Underwater Action, Fashion One Correspondent Search, Hollywood Bootcamp, and the feature film Deep Gold. With a background in modeling and acting, Bec have seen it all on what it takes to become a star. For Robogirls, Bec is giving the crew free reign on how to manage the girls. However, when major problems arise, she is the person the crew calls for some "Damage Control."
GIGI - ASSISTANT PRODUCER
Out to impress, she gladly took on the role of not only forming the POP band ROBOGIRLS, she is also producing the ROBOGIRLS first music video. Gigi's goal is to create the next Pussycat Dolls of the Asian POP world and ride that wave for a while. Gigi is cold to the touch but warm inside and she looks after the girls like a big sister.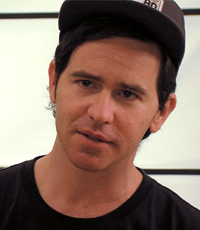 MICHAEL - THE MUSIC VIDEO DIRECTOR
NY born Music Video Director Michael has been directing Music Videos with Hollywood A-list Musicians for over 10 years. Michael has always been most inspired by combining the absurd and post modern with that of the practical field of cognitive science and evolution of consciousness. Michael is not your average bear! He comes and goes working both in the commercial industry as well as the art, street and experimental worlds having collaborated with Adidas and Reebok campaigns. He has been a TV host and personality on MTV and MTV ASIA and has been invited to the world cup, Singapore and other ASIAN countries to MC cultural events.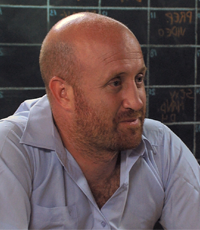 ANDREW - THE ROBOT DEVELOPER
Andrew is super techie Robot Developer from Texas. Originally a production designer for TV and film, Andrew can create anything. Andrew's goal is to showcase his Robots & skills the best he can through this opportunity. Loveable, techie super handy in most situations: Andrew, the dark horse sci-fi robot guy, one you would take home to Mom. Geeky but cool Andrew fits right in and is a hit with the dancers, they love his cool Robots and gadgets. The dancers also love his pink Crocs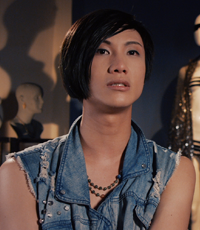 DEVA - THE DESIGNER
Deva is a young hot headed, fast talking Fashion Designer hailing from Zhuhai China. Deva's goal is to create the band & music the way he wants, using his music, fashion designs and vision for the band. Manipulative, driven and a bit of a control freak, Deva has no problem playing dirty & will do what it takes to get Deva's way and Deva's designs in the music video. Love him or hate him you must admit he intrigues you.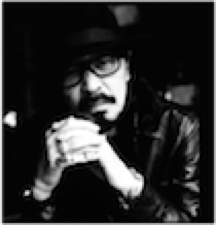 KEISUKE - THE MUSIC PRODUCER
Keisuke Tsukimitsu aka "MOONLIGHT" has been producing music around the world for over 4 decades. Hailing from Japan, his talent has seen him collaborate with high profile musicians across the globe. This musical guru's resume reads like a fine wine list. Overall music producer, not only in Japan but internationally for such artists as: ZIGGY / LINDBERG / Tamura Naomi / Mazda TatsukiToshiA / PEARL / Carlos Toshiki / Yasuhiro Suzuki (off course) / Kohiruimaki Kahoru / COBRA / Watase Maki / Kawazoe Tomohisa and many more. 2009 he retired as the NEXSTAR CORPORATION representative director and has been making music since as a free independent producer.